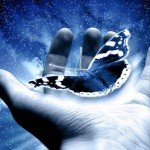 In this training video (11 minutes) Jevon teaches what is known in NLP as the "Mother of all techniques", aka the Meta Pattern. 
This simple 5-step procedure underpins all the profound healing and transformative processes that NLP is famous for.
Any coaching or therapy interventions that follow the Meta Pattern will be effective, thus it is a versatile skill and a fundamental method that can be used to create your own changework techniques.
The "Mother" will show you the way…
Even if you're not a coach or therapist, this video will teach you how to deal with any type of challenge effectively. It's not a magic wand or silver bullet, but it is a powerful psychological tool that has many useful applications.
Each step is outlined in this 11 minute video –
Information about the course where this video was filmed